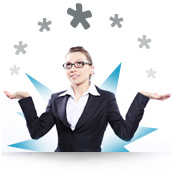 Premium Member at KOPRA!
Show who you are!
Not a Premium Member at KOPRA yet? Be one step ahead of your competition! You'll be present with a minor annual fee!
Preferential advert of your profile
Once a company searches for a profile matching yours your profile will always be on top of the search results - this boosts your chances to receive interesting offer!
Exclusive newsletter
You are informed about the latest internship and job offers at the very day they are online - with the KOPRA Newsletter. You'll be up to speed at all times!
Watch list for offers
The convenient KOPRA watch list is at Premium Member's disposal. You can use the watch list to memorize exceedingly interesting internships and jobs. Keep always track of things!