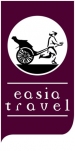 Else
Internship »

EASIA TRAVEL
07.02.2018 - 07.06.2018 | Application deadline: 24.04.2018
Country

Other

City

Yangon

Remuneration

-
Description
Tasks
Your main focus will be:

1. QUALITY FOLLOW UP
● Handling clients' calls and customer care.
● Analyzing feedbacks of clients to improve performance of the company.
● Collaborating closely with operation team to deal with issues on spot.
● Taking corrective actions on short and long term.
● Finding solutions to avoid troubles' renewal.
● Supporting operation on guides' interviews/training.
● Working on new tools to improve daily tasks.

Other tasks might include:

2. PRODUCTION / MARKETING
● Researching and developing new products.
● Participating in inspection on spot.
● Translating existing programs and write new content.
● Producing quality content (articles, interviews, movies, report).

Qualifications
● Tourism, Business, Communication, Marketing, Languages background
● Excel and Access proficiency considered a valuable plus.
● Native or fluent in Italian and/or Spanish
● French would be of advantage, but not a must.
● Strong communication skills.
● Experience in dealing with customers.
● Ability to adapt to different culture, environment and lifestyle.
● Curiosity, passion for travel, proactivity and positive attitude.
Required specialized knowledge
-
Preferred language abilities
-
Preferred skills
-
Additional assistance
Additional information
We are looking for trainees for our office in Yangon, Myanmar.
The company will provide housing, visa cost and a monthly allowance of $200.
The intern should be available to start working from September 2017 - Length of the internship: at least 6 months or longer (possibility of employment after the end of the traineeship).
Working time: 5 full days / week according to the free time of the intern
Others
--